What Are Unsecured Business Loans?
Unsecured business loans including cashflow loans don't use residential or commercial property as security. Trade finance and unsecured business finance is for business purposes only. Although, invoice finance can require property for security; however, we have lender who dont require real estate security.
These facilities are "Trade Finance" facilities, and there is a wide range of trade finance facilities available. As such, each solution is designed to solve specific cash flow or working capital business problems.
Unsecured Loan Types Include:
Initially, cash flow loans and unsecured small business loans. Generally, these loans have a pre-defined amount that is repaid over the loan term. An example would be a borrowed amount of $100,000 with a repayment of $110,000 over the loan term.
Also, invoice factoring finance. Basically where you obtain finance for your unpaid invoices to improve cash flow.
Finally, supplier finance facilities where you might have large single supplier expenses you need to pay.
Invoice factoring and supplier loans can work together extremely well. Consequently, effective use of these facilities can give fantastic improvements in cashflow. For example, when your invoice terms may be 90 days or longer; plus your suppliers require immediate or very short payment terms. 
Unsecured Business Loans case study:
The problem:
ABC carpentry offer a range of contruction services, though, the main product they offer is kitchens. Also ABC carpentry's main customer base is through volume home builders who pay their invoices on 60 day terms. Therefore, by the time they recieve payment for work completed it is around 75 days.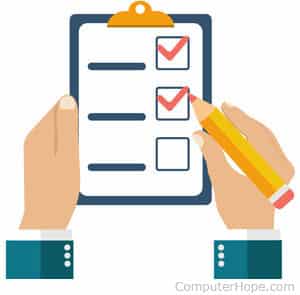 ABC's main supplier of raw wood materials requires their payments on 7 day terms. Plus, a minimum order amount to achieve maximum discounts.
In summary, ABC carpentry needs to pay the lump sum supplier bill while waiting on the funds for 75 days. As a result, cashflow issues cripple business growth and damage the working capital.
The Solution:
Putting in place a supplier finance facility breaks up the invoices over 6 monthly instalments. Then, financing the invoices brings forward revenue. Consequently improving cashflow and giving the business an ability to grow.
Unsecured Business Finance - What are the benefits and purpose?

Specialised unsecured small business loans work by fixing cashflow problems. Also, help when traditional lenders can't assist with funding.
Firstly, cashflow business loans are great when there is good cash flow, and a short term loan is required.
Plus, invoice factoring is great when you have long payment terms that restrict cashflow,
Also, supplier financing is great when suppliers need to be paid on short terms. Especially when you have long invoice terms.
Keep in mind, a combinations of supplier finance, and invoice finance work together to balance cashflow.
Also, unsecured finance can suit business owners who don't want to use property security.
Finally, Unsecured finance can be a great option if you have a complicated business structure.
Essentially an unsecured business loan brings forward surplus cash flow from a business. It can be used to power growth in business to buy equipment or pay for new staff costs, for example.
Free Unsecured Loan Assessment
A free unsecured business loan assessment will assist you in finding the best business lenders available for you. Unsecured loans can suit a variety of purposes, such as:
Initially, providing working capital to improve cashflow.
Also, paying an upcoming or outstanding tax debt.
Finally, financing receivables or paying invoices for critical suppliers.
We help our clients apply for the right unsecured business finance to help manage cash flow and cover short term debts. Call Loan Saver Network today for a free unsecured business loan assessment on 1300 796 850.
No Property Security Required
For when you need a flexible business loan that doesn't require personal property to secure the loan. As such, unsecured business loans can be a good option.
Multiple Directors
Are you seeking a business loan in a company name; with multiple directors and a complex structure? As such, issues can arise when a single directors asset is used to secure business loans. Consequently, this type of structure can mpede a single directors' personal investment opportunities.
 Flexible Income Assessment
Flexible Income assessment such as cash flow, accounting packages, profit and loss, or obtain funding against your invoices. Consequently, obtain finance using a flexible approach to your income.
Let's talk about an unsecured business loan solution that suits you
What Unsecured Finance Solutions are Available?
Each of the unsecured finance facilities has a different purpose; and with intentions to grow your business.
They are used to solve either working capital, cash flow or supplier payment terms. Also, each facility differs in the method of repayment. Indeed, the types of unsecured business facilities are:
Initially, business cashflow loans available with terms up to 3 years.
Secondly, invoice facilities where you can receive immediate payment for invoices to improve cashflow.
Finally, supplier financing where you can pay large supplier invoices including.
See below for a detailed description of types of loans and facilities.
Business Cash Flow Loans
These unsecured business loans use the cash flow of a business to substantiate its ability to repay the loan. Although cashflow loans were originally designed to be used for businesses with high daily transactions through EFTPOS facilities. Recently, there have been changes to the products that give availability to a wide range of businesses.
The interest rates are risk-based and use credit scoring as an assessment.
Though, the repayment schedule is structured to suit your business cashflow.
Also, loan terms could be anywhere from 1 month to 36 months; however, the preferred term is 12 months.
Unsecured Cashflow Finance Details:
Firstly, 1-36 month loan terms, however most loan terms are 12 months.
Secondly, income assessed by the lender accessing online accounting software or bank statements.
Thirdly, income assessed by profit and loss, financials, or bank statements.
Also, no property security required, however PPSR security required.
Importantly, the loan facility can be in a company name.
Plus, lines of credit are also availbale where you pay interest only on the money you use.
Keep in mind, cashflow loan amounts available from 80%-200% of monthly cash flow.
Bad Credit is not usually acceptable. However, credit issues can be reviewed and approved as an exception.
Finally, there is no mortgage security; consequently, unsecured finance can settle in as little as 2 days. 
Invoice Finance - Invoice Discounting and Factoring
Invoice financing facilities provide finance against your unpaid invoices. In the event 90 day invoice terms can severely affect your business cashflow. Plus, we find business cashflow suffers further when there is a change in invoice terms from 30-day to 90-day terms. Therefore, business struggles to fund a further 60 days before receiving revenue.
You could obtain finance against invoices and receive up to 80% of the outstanding invoice. Then the remaining 20% is received once your customer pays the invoice (minus the interest and costs). Also, the financing costs are related to individual invoices. Therefore, they are a cost of sale and not an ongoing overhead.
Invoice Finance Details:
Firstly, ongoing facility to suit business need.
Secondly, no property security required. PPSR Business security required
Thirdly, the loan facility in business or company name
Also, loan amounts provided to 80% of your invoice (lender conditions apply). Then once the invoice is paid the remaining 20% is provided minus fees/interest costs.
Then, some lenders will allow factoring of invoices on an ad hoc basis; without the need for financing all invoices.
Finally, settlement for invoice fiance can be achieved in 2 - 7 days, depending on the lender.
Further Details Related to Invoice Financing Products:
Initially, some factoring companies require all invoices to be financed. However, others can provide finance on an ad-hoc basis that you determine by your cash flow needs.
Also, there are differences in the collection of invoice payments. As such, some factoring companies will collect payments on your behalf; while others allow you to collect the funds. Consequently, you may not want your customers to know about invoice factoring. However, in other cases it does not matter if a customer knows you use invoice factoring.
Supplier Invoice Finance
Finalise supplier invoices with supplier finance. Hence, spread your supplier terms from their immediate payment to 6 months. As such this can help improve your business cash flow. Additionally, you may obtain extra working capital funds for cashflow purposes.
Supplier Finance is mostly used for business expansion, putting on new staff or minor fit-outs. Also, are excellent facilities for new start-up businesses where there is little evidence of cashflow. 
Unsecured Finance - what else should i know?
Important considerations of unsecured finance
Unsecured finance has many purposes. As such, each individual facility solving a different problem. However, the main benefit is obatining finance without the need for real estate security. Hence, this would be useful where there are multiple directors with property investment interests.
Secured finance facility would need to be secured against one or multiple directors properties. Consequently, securing a loan with proeprty could cause issues with refinancing; or a directors personal investment interests.
There are other requirements for using unsecured facilities are:
No available equity.
Also, security allocated to other finance.
Unsecured Loans with multiple directors
Unsecured facilities can be in the company name. As such, there is a need to tie up personal security in company borrowing.
Importantly, a loan facility in the directors' names would require adjustments to personal and business financials.
Accounting for a loan from you personally (director) to the company.
PPSR from you personally to the company to protect your loan to the company. As such, a PPSR would protect you in the event of a company wind up.
These are additional work; however, help protect personal assets. Although secured facilities have other benefits; such as lower repayments and longer loan terms. However, unsecured facilities have different risks and benefits.
How fast are unsecured business loans?
Unsecured small business loans are quite fast. As such, you usually have access to funds within three days to one week. However it all depends on the complexity of your business and the finance. Also, access to funds can be the next business day after approval, and within 24 hours.
Unsecured small business loans have a simpler application process and are much faster than bank lenders.
Requiring Finance?
Contact Loan Saver Networks team to assist in developing a strategic approach to your business cashflow requirements. Additionally, there are also fast secured caveat loans  or second mortgages available where unsecured loans may be a suitable option. 
If you require a business loan from $5,000 to $500,000 with no upfront fees* then apply now! We'll have one of our loan consultants call you as soon as possible.